David Madison
David Madison discovered partnered dance through Lindy Hop back in 1996 and then found Blues in 1998, and pursued it seriously after dancing at the Austin Lindy Exchange in 2001.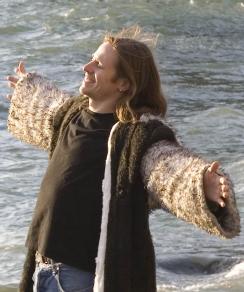 Soon after, he became instrumental in the origins of the contemporary Blues house party which eventually led to our formal Blues Scene. He helped found
LindyBooty
, the world's first and largest Lindy house Blues event, which then inspired blues parties across the West Coast and the states, eventually turning into the Blues dance scene as we know it today. As the Blues scene became formalized, David became one of the first teachers in the scene and was instrumental in helping shape Blues Dancing as an art form. He now travels around the world helping Blues scenes grow as well as introducing Blues Dancing to new scenes. His workshops have created quite a following for his teaching and have been received with much
positive feedback
. One of his big passions in the dance is to introduce and
spread Blues across the world,
he's introduced Blues to dance scenes such as Zürich, Cambridge, Tel Aviv, Toulouse, Munich, Malaysia, Taipei, Thessaloniki, Budapest, Tokyo, Oslo, and the list goes on and on. Dave has taught Blues to more countries than anyone in the world, a vast majority of the first Blues scenes in Europe and Asia began with a workshop from Dave who has been helping the world Blues scene develop over the past many years. Otherwise he can generally be found dancing and teaching Blues and Lindy around the globe and helping evolve a powerful Blues scene when he's back at his dancing home base in San Francisco.